Meetings Are Held The First Tuesday Of Every Month!
North Metro REIA - For Beginner & Experienced Investors
Are you someone interested in learning how to invest in real estate, or are you already an experienced real estate investor that wants to to enhance your knowledge? In that case, North Metro REIA is the organization for you! In order to assist you on your road toward being a successful real estate investor, we provide educational opportunities in a classroom setting and networking possibilities. Real estate entrepreneurs can benefit from the education, discussion, and networking opportunities provided by North Metro REIA, which can assist you in achieving your financial objectives through the use of ethical and practical business procedures. Come join us!
Everyone interested in real estate investing is welcome to join us to make connections, gain knowledge, and discover excellent opportunities in real estate investing. You are in the right place if you are interested in wholesaling houses, constructing a rental portfolio, rehabbing houses, doing short sales, getting funding for your deals, finding and buying foreclosures, or virtually any other real estate topic you can think of!
Learn The Best Ways To Invest In Atlanta Real Estate
Our goal is to help our members become successful real estate investors by supplying them with the learning resources and support they require to launch and expand their businesses. We strive to educate our members and share as much information as possible to accomplish this goal. Our goal is to promote members of the Metro Atlanta REIA as ethical, beneficial contributors to the economic and social well-being of the communities in which they live and work. An environment that is both friendly and professional encourages members to work together and allows them to develop as individual real estate investors by drawing on the experiences of their peers.
We know that educated and ethical real estate investors are essential to any housing market's health. Regardless of whether the investor is providing renovated homes for resale, assisting buyers through lease/purchase agreements or owner financing, or providing affordable rentals – housing markets need knowledgeable real estate investors.
Investing in real estate and engaging in entrepreneurial endeavors is a tried-and-true method that is worthy of praise and can help individuals in the United States reach personal prosperity and monetary independence.
We take great satisfaction in the fact that we are able to provide access to deals, money, partners, buyers, sellers, service providers, and just about everything else that is necessary for an investor to make money in real estate. We also take great satisfaction in the fact that we offer high-quality education on the local real estate market as well as a wealth of options for networking with other business owners in the real estate industry.
Atlanta Is One Of The Best Cities To Invest In Real Estate
When it comes to real estate investments, Atlanta is a fantastic city to consider. Some parts of Atlanta offer aspiring real estate investors options that are even better than those provided by other parts of the city. Some people might find it more appealing to work on single-family homes that can be resold, while others would find it more attractive to become involved in rental homes or an office building complex that can create a steady monthly cash flow. Choosing the best course of action for your investments can be challenging and is rarely problem-free. Even investors with a great deal of knowledge require the assistance of several tools to successfully manage their real estate experience. In situations like these, having a robust network can be extremely helpful.
The North Metro REIA is an association of real estate investors from all around the Atlanta area who get together on a regular basis in order to share knowledge, contacts, and leads, as well as to assist one another in gaining a deeper understanding of real estate investing. The North Metro REIA is a group for some of the most innovative and successful real estate investors in the area, and its membership has been rising recently.
Individuals who are either currently involved in the business of real estate investing or who are interested in learning more about the sector are eligible to become members of the North Metro REIA. Because North Metro REIA is an affiliate of the National Real Estate Investors Association, members of North Metro REIA are also members of the National Real Estate Investors Association.
Learn How To Create Wealth Investing In Real Estate In Atlanta
The North Metro Real Estate Investors Association was founded to assist its members in becoming more successful and profitable. Our purpose is to assist our members by providing legislative and industry representation, education, benefit programs, information, opportunities for networking, and activities related to community relations.
The North Metro REIA encourages members to maintain a high level of professionalism, ethical conduct in business, and knowledge of the industry's best practices. In addition to this, the Association is committed to fostering ongoing professional education for its members and providing support for the standards and practices of the real estate investment business.
Members of North Metro REIA have an unshakeable dedication to the communities in which they invest. They play an essential role in expanding and realizing our region's vision for the future.
You will receive a wealth of information that is both locally relevant and geared at helping you make more money through real estate investing from Metro Atlanta REIA. The sense of community you develop with other wholesalers, note investors, and owners of rental property in the Atlanta area, as well as the individuals who supply services to these business types, is extremely valuable.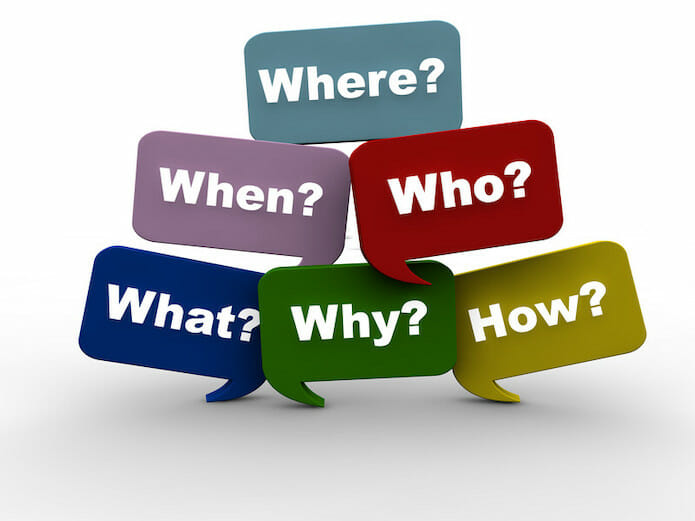 Do you have any questions regarding the local communities? Do you need suggestions for contractors? Do you have a deal to sell, or are you looking to purchase one? Do you need guidance to complete your first real estate transaction or to expand your current real estate venture into a more successful enterprise? Or do you want to hang out with other exceptional individuals who share your conviction that investing in real estate is a fantastic business? If so, be sure to attend our next monthly meeting! Our monthly meetings are the first Tuesday every month!
The North Metro REIA was founded to assist real estate professionals in becoming more knowledgeable about the practical aspects of real estate investments and management through education, open conversation, and forming professional relationships.
The North Metro Real Estate Investors Association's goal statement includes the creation of a forum for real estate investors of all skill levels, from novice to advanced, that offers efficient and sensitive services to the needs of their members. North Metro REIA is dedicated to ensuring that its members are happy by providing educational, inspiring, and assistance services. North Metro REIA is committed to upholding high standards of conduct among housing providers, property owners, and real estate investors. Additionally, North Metro REIA is dedicated to the sharing of knowledge and methods to assist in ensuring the success of its members.